Want a Free Custom Website for your Business?
Lawn Care • Child Care • Hair Salons • Stores • Crafters • Handyman Services • Tutors • Music Teachers • Food Carts • Plumbers • Power Washers • Deck Builders/Maintenance • Restaurants • Car Lots • Auto Repair • Massage Therapists • Wedding Consultants • Event Planners • Real Estate Agents • Florists • Etc… Any small business that needs a website!
Apply by filling out the simple form below. 
Why are we building free websites?  Three reasons…
We care about local business. Local businesses are the lifeblood of the economy. We want you to succeed! You shouldn't have to go without a website because of a lack of funds or technical expertise.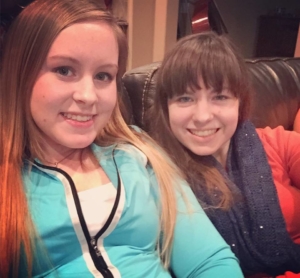 Training. Meet our newest interns, Jenny and Alyssa. As a growing online marketing agency, we will be training several new web designers this year. Before we start charging for their services, we want them to have some real world experience. The best way to do that is by giving them actual customer projects to work on. Rest assured, we oversee their work every step of the way to ensure that you get a top quality website.
Purely selfish reasons. We want a chance to earn your future business. No pressure, but we hope you like your free website so much that you decide to use us for all your marketing needs.
"I just wanted to let you know that I am so impressed with the free website you provided, I can't explain. I come from a background of being a Microsoft Certified PC Support specialist for over 15 years. So, I know what a professionally designed website should look like. And you definitely produced one for me. You far outreached my expectations. I would have paid hundreds of dollars elsewhere for what you provided for free. Thanks!" -Joe Avalone, Little Joe's NY Style Hot Dogs

"I absolutely LOVE my free website! I was very impressed with how you laid it out for me. You are very easy to talk to, always there, and willing to help me in a pinch! Great GREAT customer service!" -Melinda Burnham, Gourmet Jazz

"WOW! Nice work sir to you and your team! I am not easily impressed but free or not, this is a nice website, thanku! Nice, classy feel. Effective layout. Like the city scape. Love the interspersing of the quotes. You exceeded my expectations and I'm very appreciative." -Craig Dane, CDE Bartending Service

"Thank you Thank you! Looks very nice. It's what I was looking for." – Larry Blanchard, Larraoke Entertainment

"I love it. It was more than I expected. Love the colors, etc. You are amazing." -Wende Wagner